Download Omnos Play
Omnos Panorama Soundbar with customized mobile App-Omnos Play, which includes all of Omnos's general remote control and advanced setup operations, and contains our unique 'Auto Tuning' function. Set your virtual sound field and room tuning preference and switch your devices through a single click.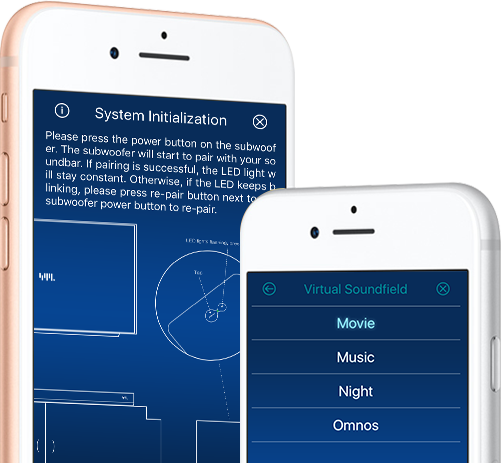 Firmware Update and Fix Pack Download
Omnos Soundbar equipped with audio intelligent processing platform, through the upgrade package continuous upgrading of product features. Enjoy more new audio-visual experience without frequently update new product. Omnos product fix kits, it could quickly solve the function instability problem or failures caused by the software.
Download the Upgrade package or Fix package into the root directory of the U disk, connect to Omnos for easy upgrades or repairs.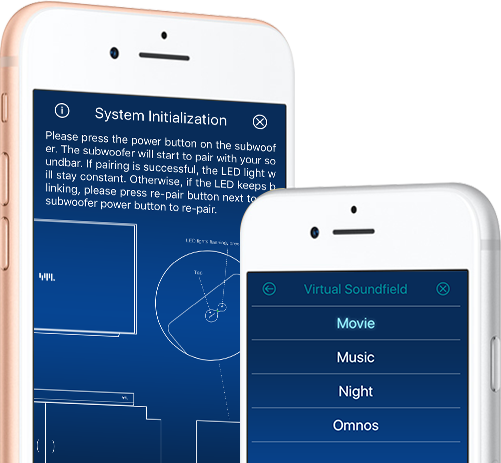 Omnos Panorama soundbar supports a variety of connections, equipped with two HDMI IN, one HDMI OUT and a 3.5mm audio interface, it could connect to TV, projection, computers, operators TV boxes, Blue-ray players, hard disk players and other playback equipment; Also equipped with Bluetooth, Wifi, Airplay and other wireless connectivity modes let you enjoy Omnos whenever you want. For more detailed instructions, please refer to the <Omnos Complete User's Guide>.
Omnos Complete User's Guide(Text version)

Through a detailed text description of the Omnos Panorama Soundbar with all the features, more convenient and efficient operation for users.

Watch the product instructions >

Omnos Complete User's Guide(Video version)

Using video to a detailed introduction to a variety of Omnos connection and instructions in 30 minutes. More intuitive user experience and understanding of the product.

Watch the product instructions >